Round Valley School District is in desperate need for Food Service Workers and Special Education Aides. Please login and apply!

In the month of September, First Grade focused on what makes a community. We talked about the people and the places! So many things are needed to make a community fun and functional- from the school to the Sonic 😉. Thank you to our First Grade Team for creating such a fun and creative learning experience!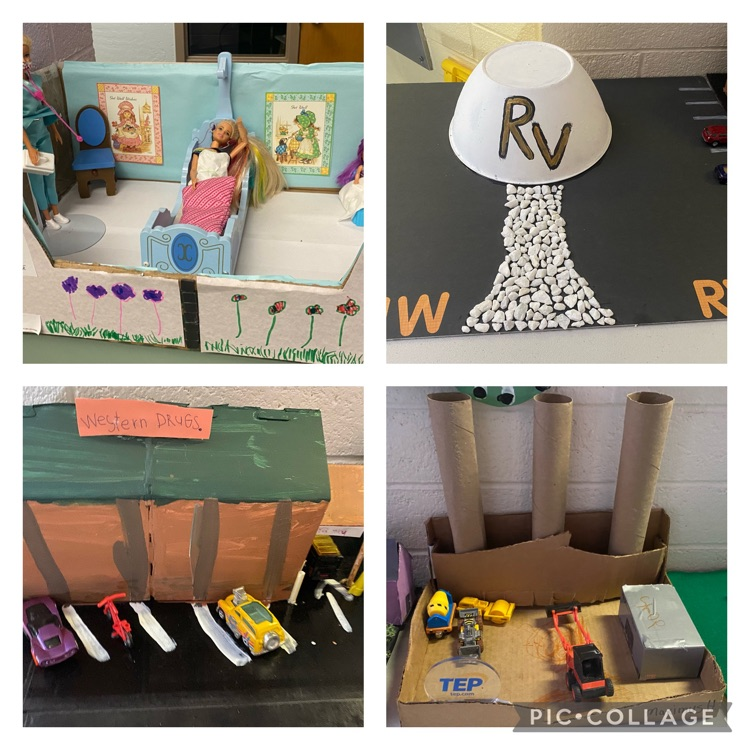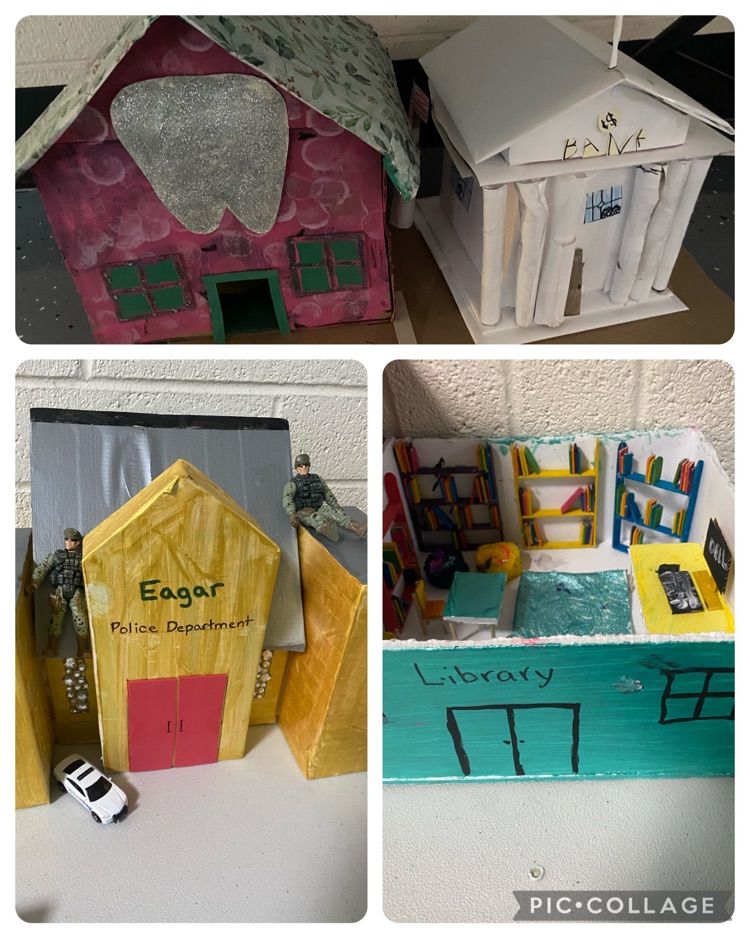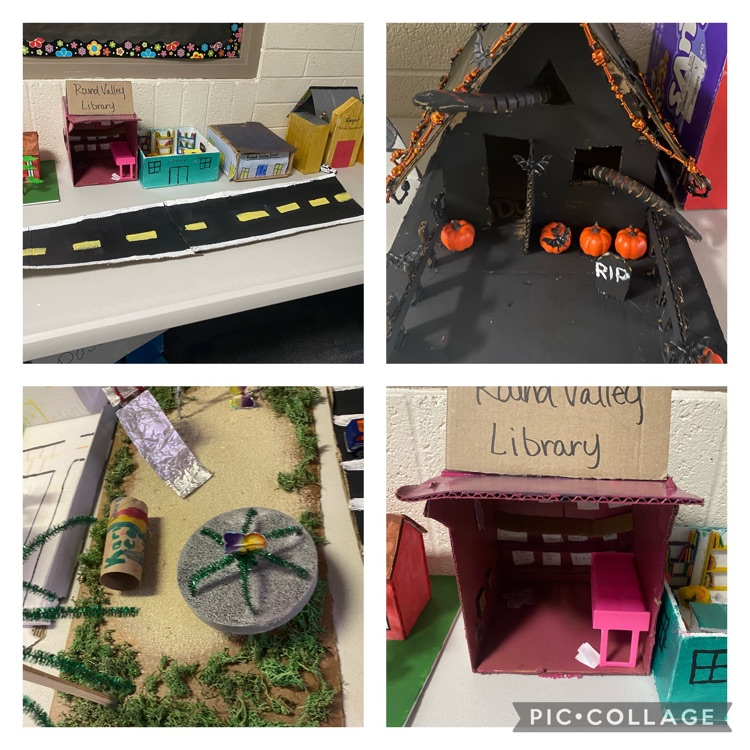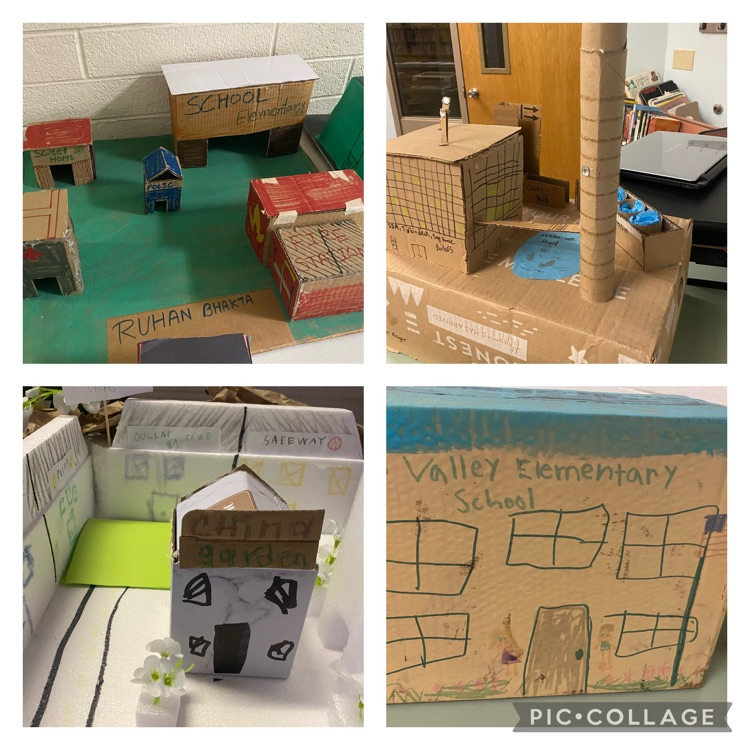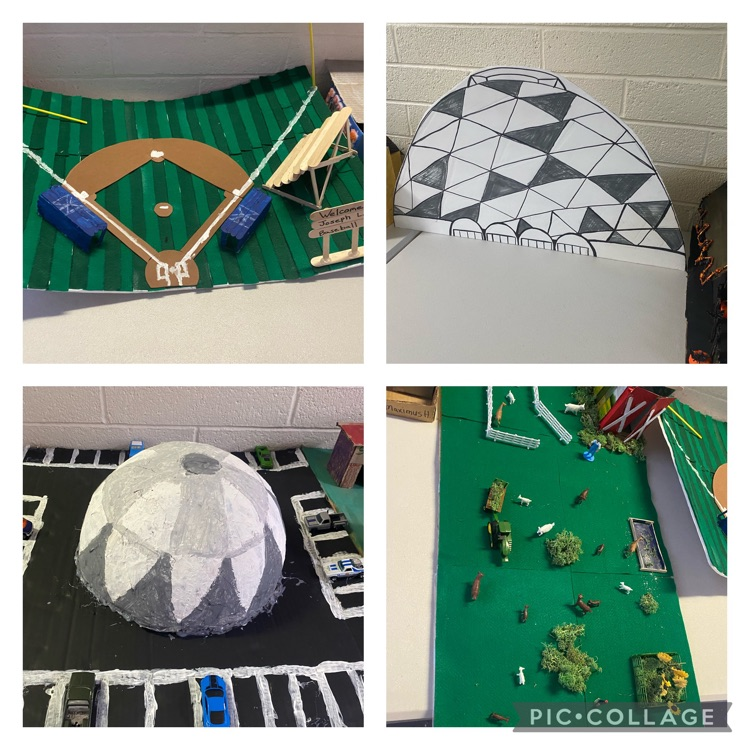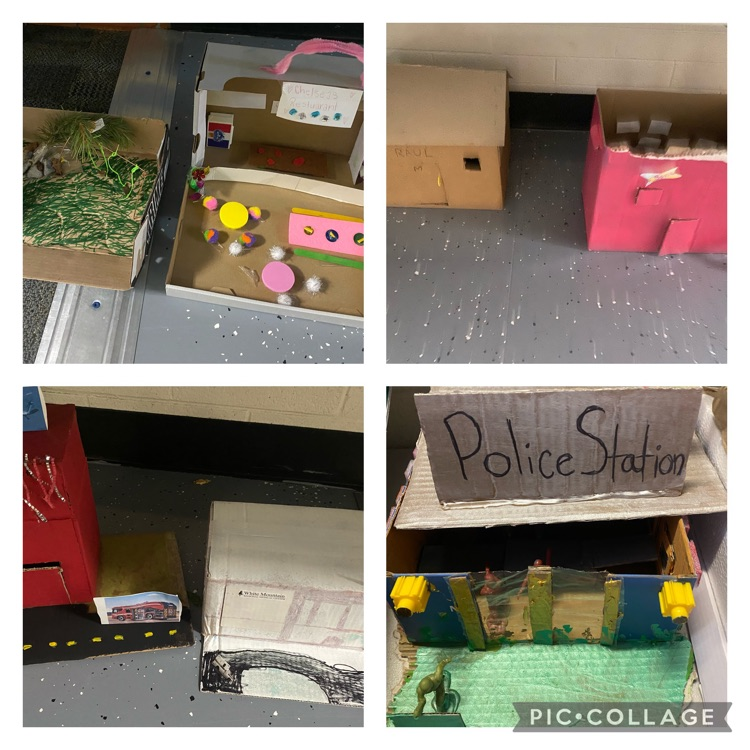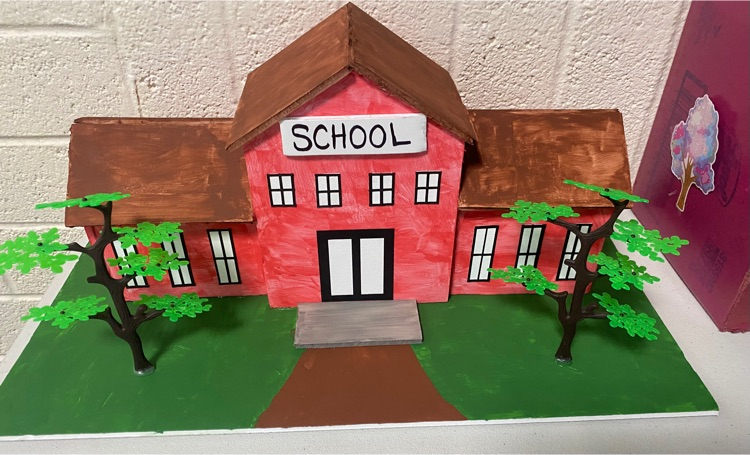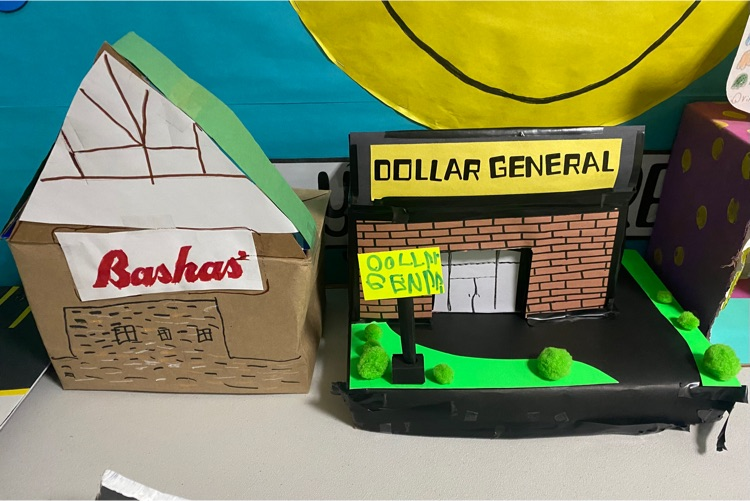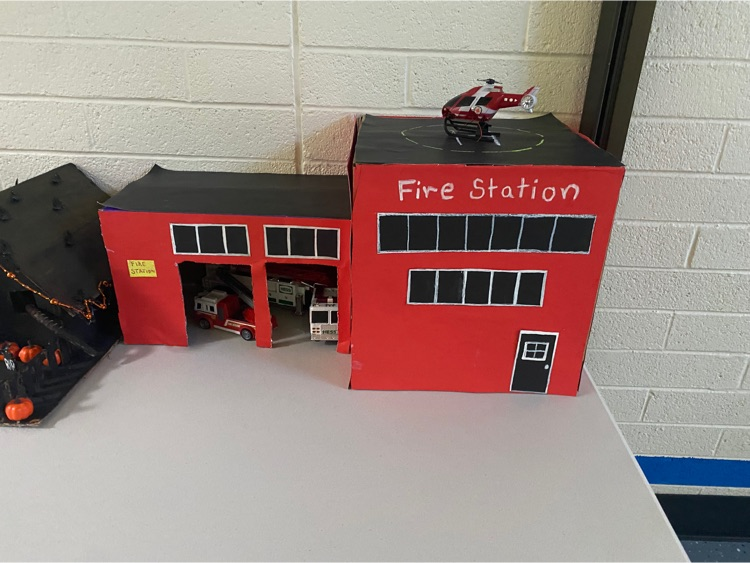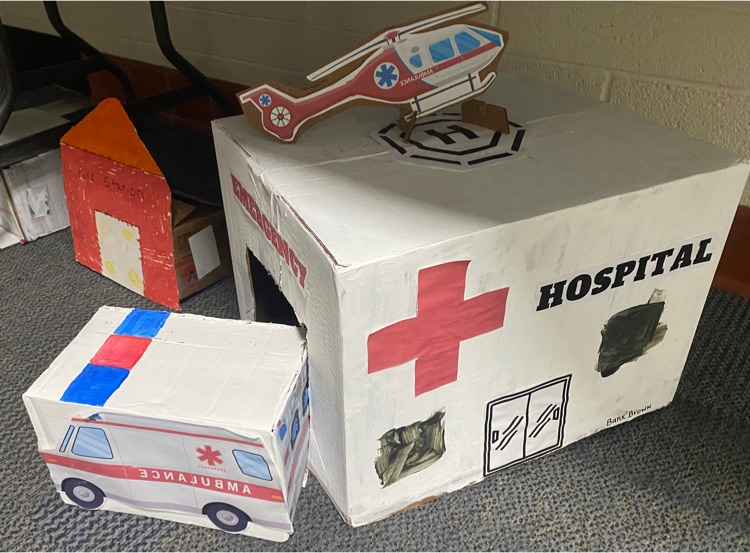 Fall Break begins this Thursday! There will be NO SCHOOL October 5th through October 9th. Have a safe and happy Fall Break!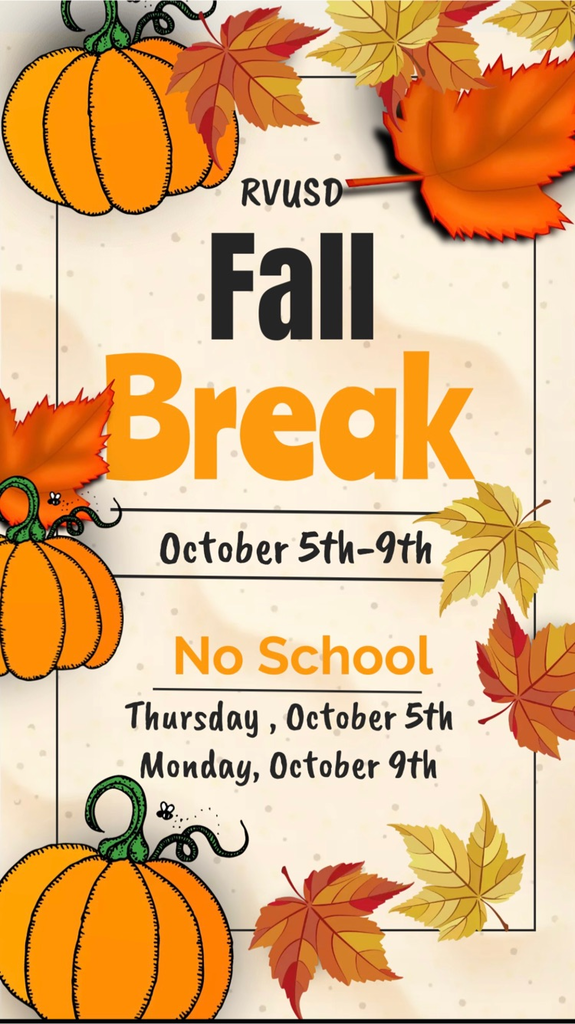 RVMS student Flu Immunization Clinic will be October 12th in the afternoon. Consent forms will be sent out October 2nd. Please complete and return ASAP. If the FORM is not returned your child WILL NOT BE IMMUNIZED. Thank you! Blanche A. Hamblin, Health Services
RVMS Homecoming fun and end of month awards! Jenniffer Leonhardt, 8th grade Math teacher, was chosen for the RVMS "Big Deal" award and Rowena Thompson, classroom aide, received a staff Elk tag from a student and a gift basket donated by White Mountain Tees. Students of the Month were chosen for each grade based on the most number of Elk tags received for being kind, helpful, and doing good deeds. Jesus Leon and Ashtyn Haws tied for 8th grade, Azucena Webb for 7th grade, Ella Hunt and Stormy Mergell tied for 5th grade, and Jacoby Bullard for 6th grade. Huge shout out to Kim Morgan and her art classes for making our "Wild Thing" for our float. Genesis Marin was the artist and leader on the entire project and received help from art students and a committee of Julia Burrell, McKenlee Nelson, Travis Parnell, Vivian Gustin, Savannah Ray, KeiLenna Hamblin, Brynlee Pettit, Paysen Pettit, Charidy Reed, Elyse Newman, and Aliyah Ray. Student Council helped get everything together for the float. We also had our first pep assembly organized by Student Council and advisors, Darla Udall and Jenniffer Leonhardt. RVMS students cheered loud and proud for our Elks! We love school spirit and Homecoming week! Go Elks!!! ❤️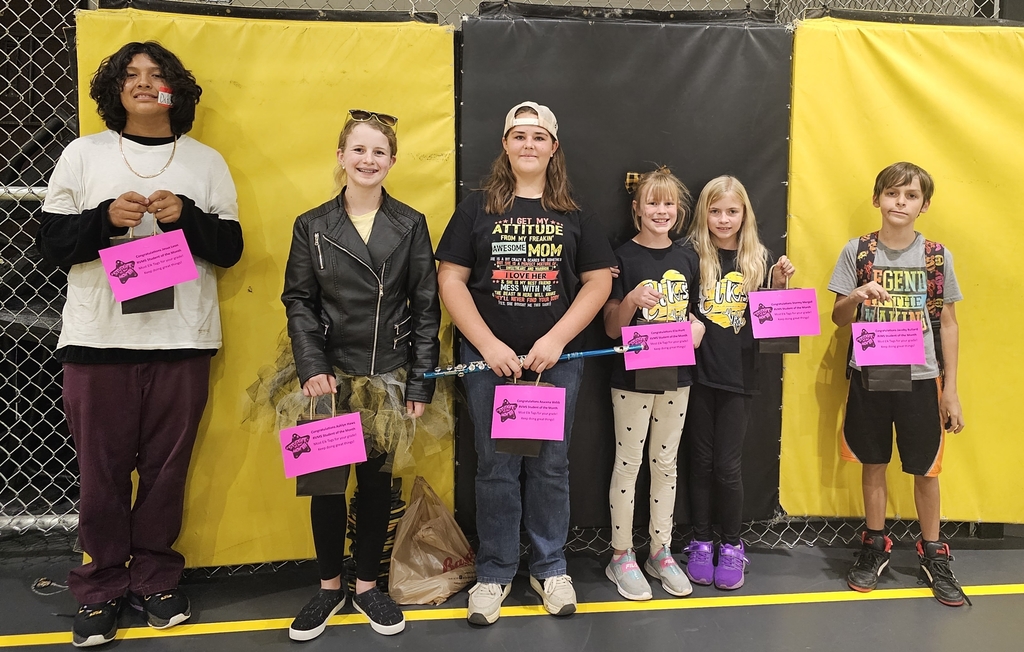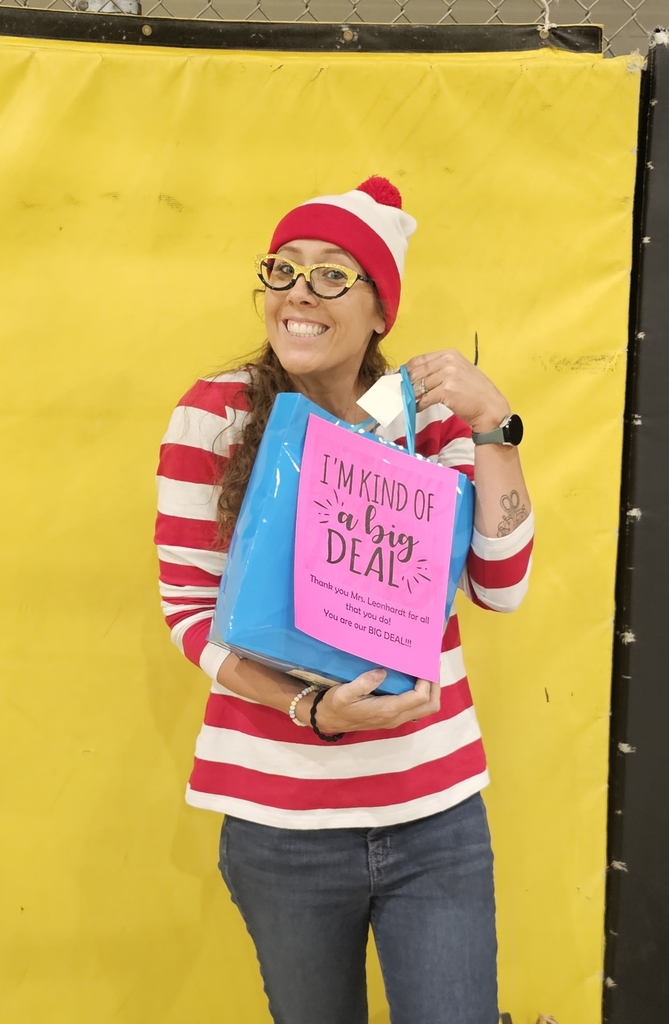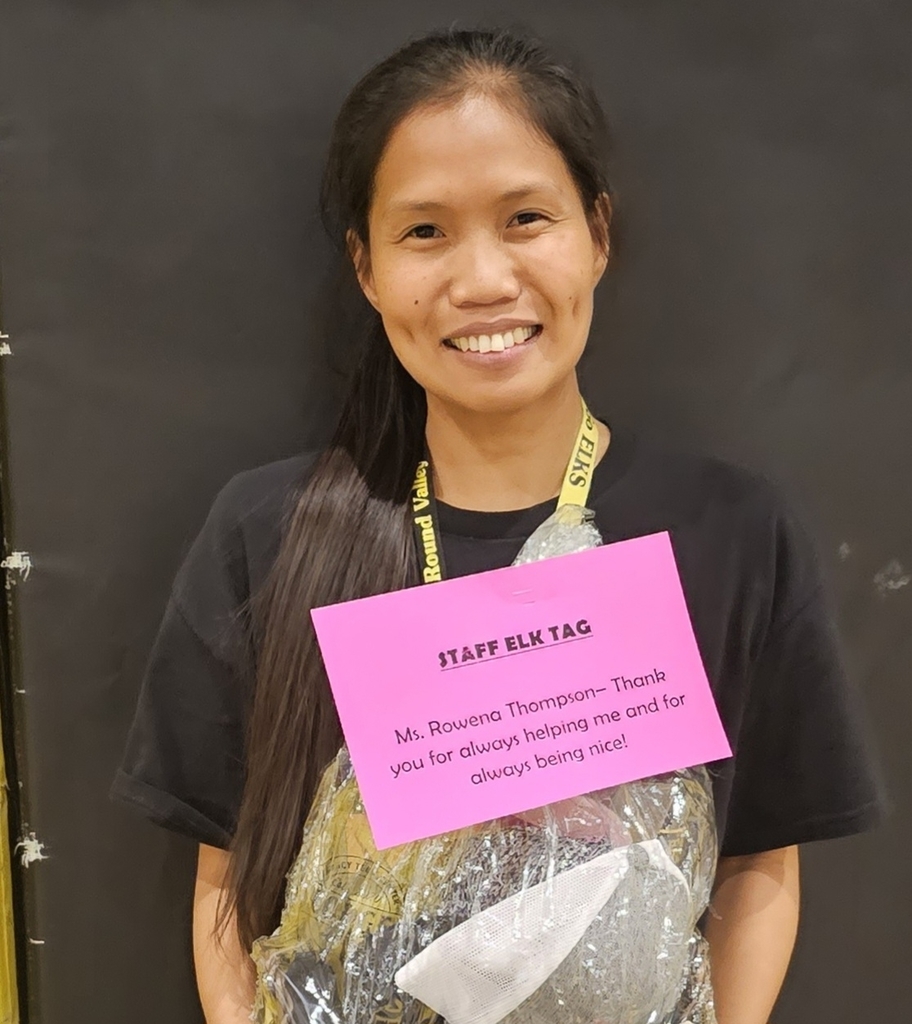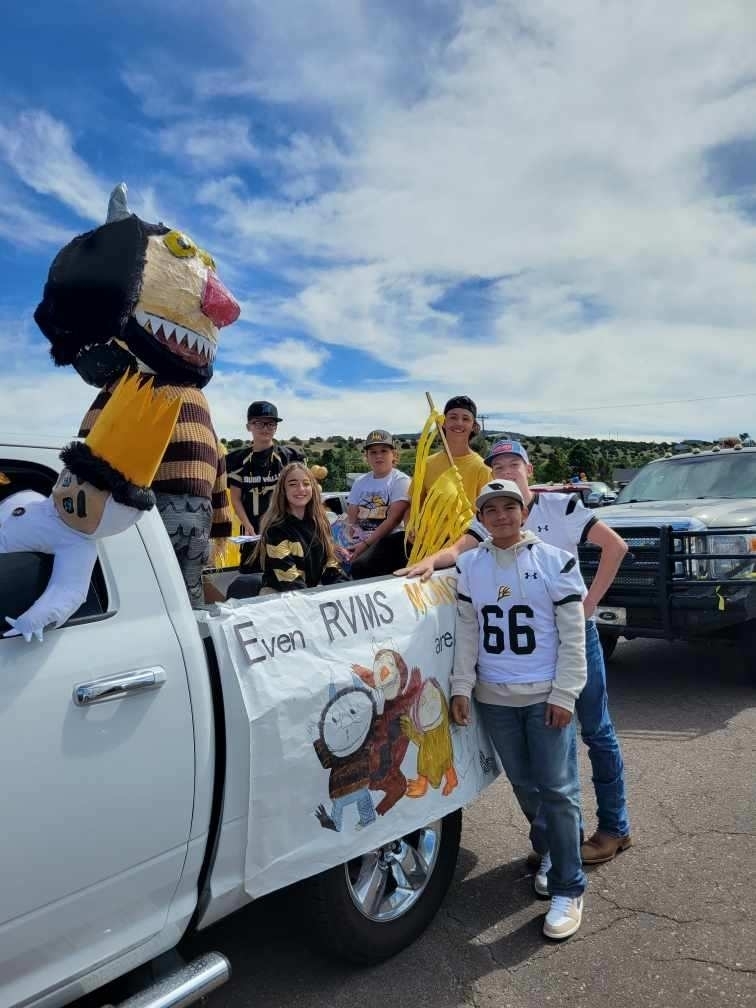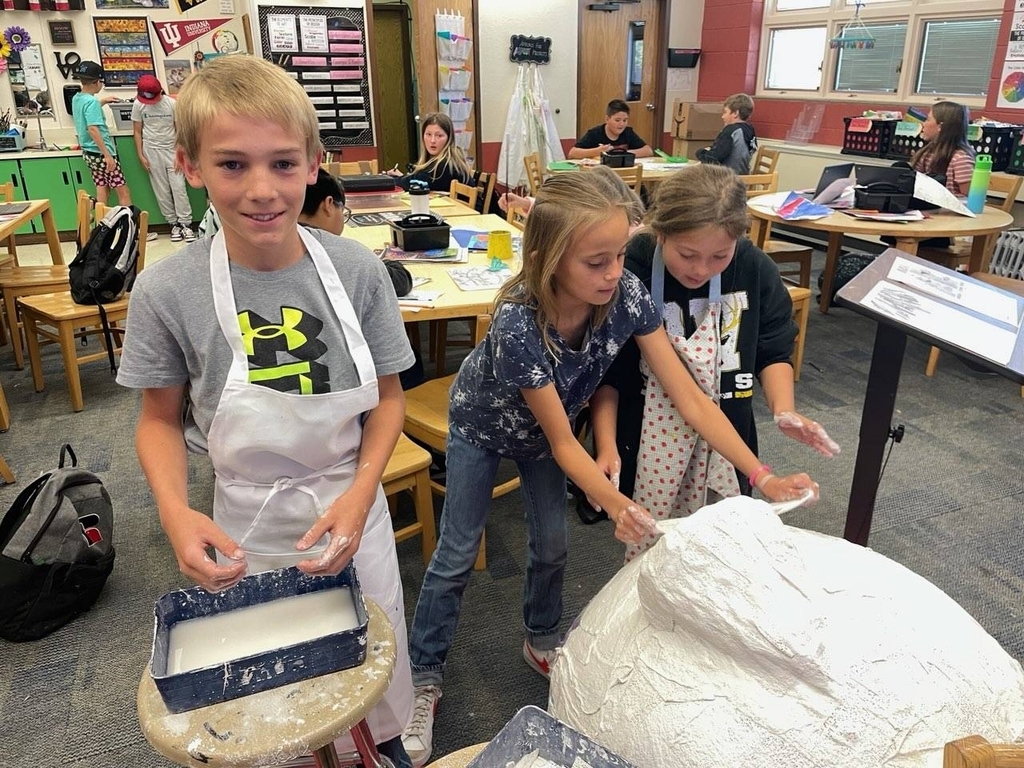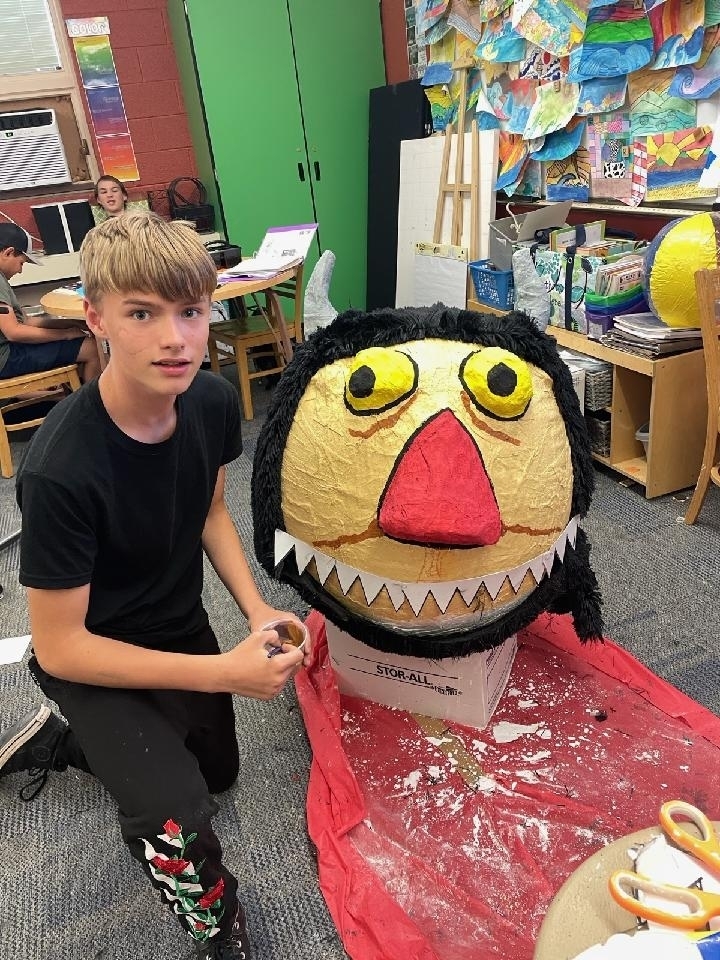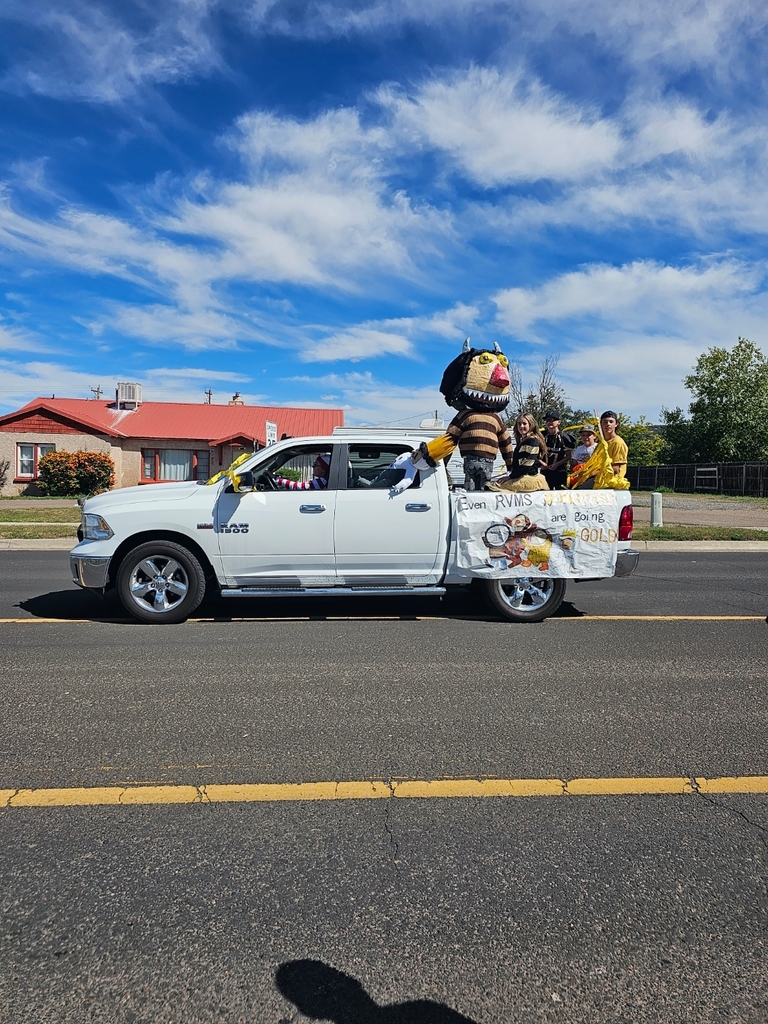 Great job to our Student of the Month winners! These students are role model students in the classroom. Thank you to Goob's Pizza for providing each student with an individual pizza! Go Elks!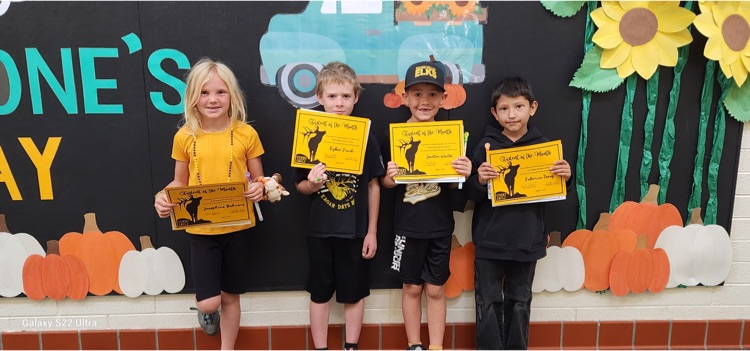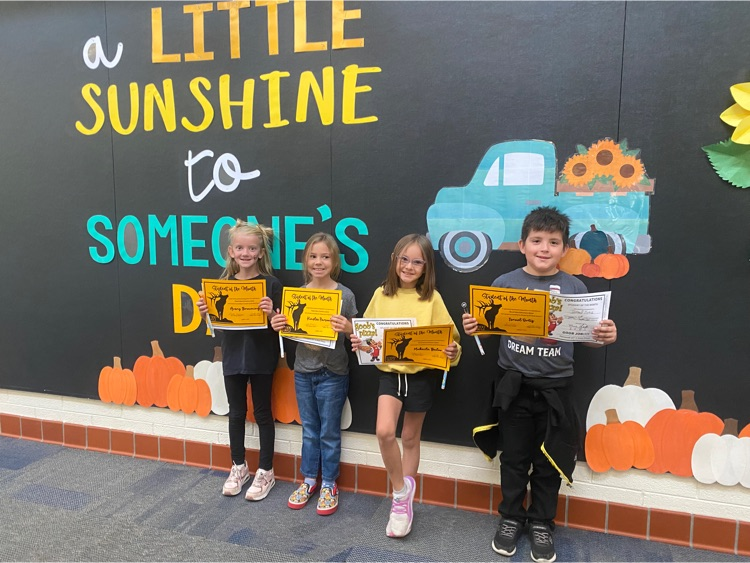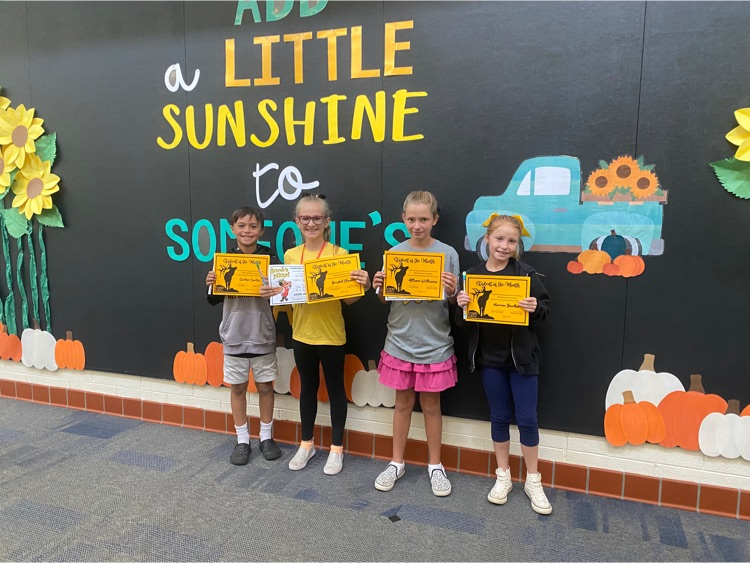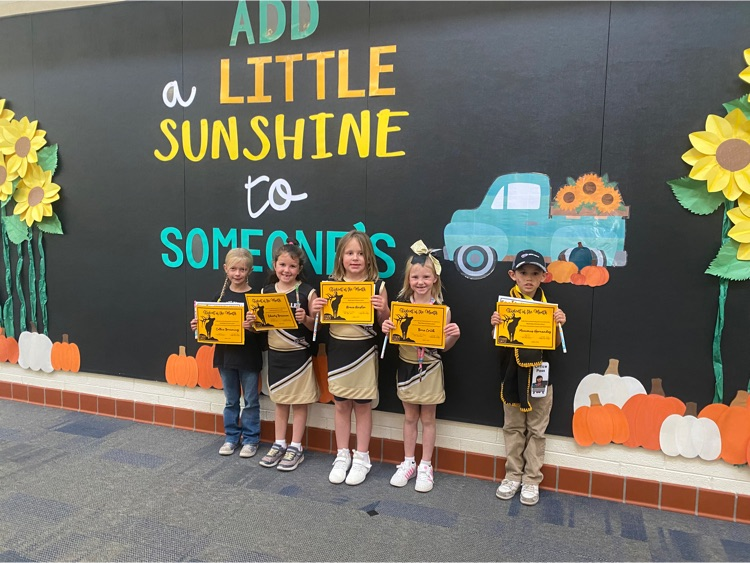 We will be having 2 Bond Election Information Meetings. They will be on Wednesday October 4 at 6:00 PM and on Wednesday October 25 at 6:00 PM. They are in the Auditorium. Please spread the word. Attached is the flyer.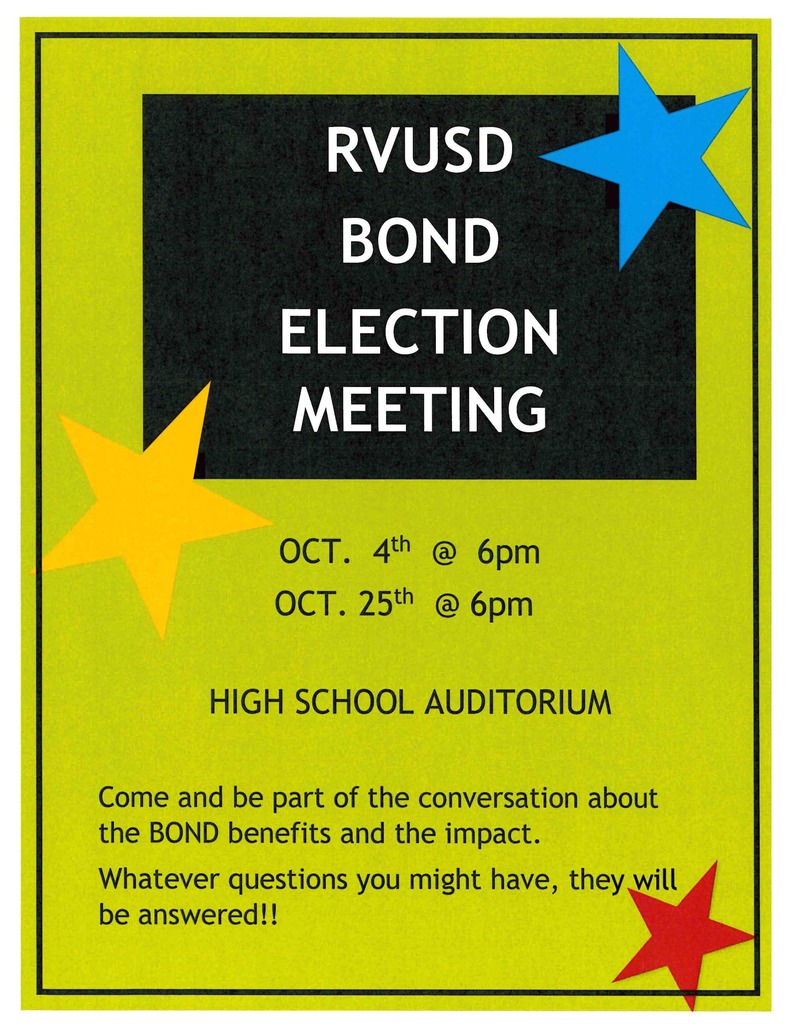 RVMS would like to give a shout out to our 5th grade math teacher, Hope Martin. She works hard everyday to bring in different strategies to help our students learn math. She utilizes "Thinking Classroom" in her lessons and the students are always excited. They work with each other to problem solve and practice their problems on the boards around the classroom. Thank you Ms. Martin for thinking outside the box and bringing in effective strategies to enhance student learning in math skills! Lisa Muth Principal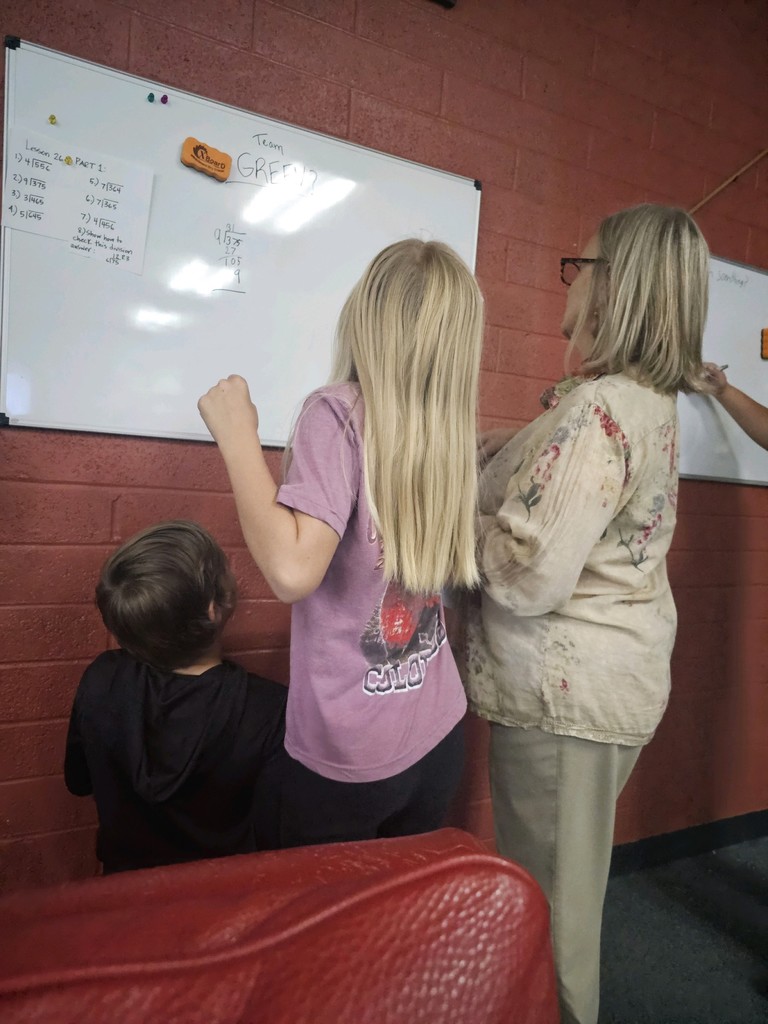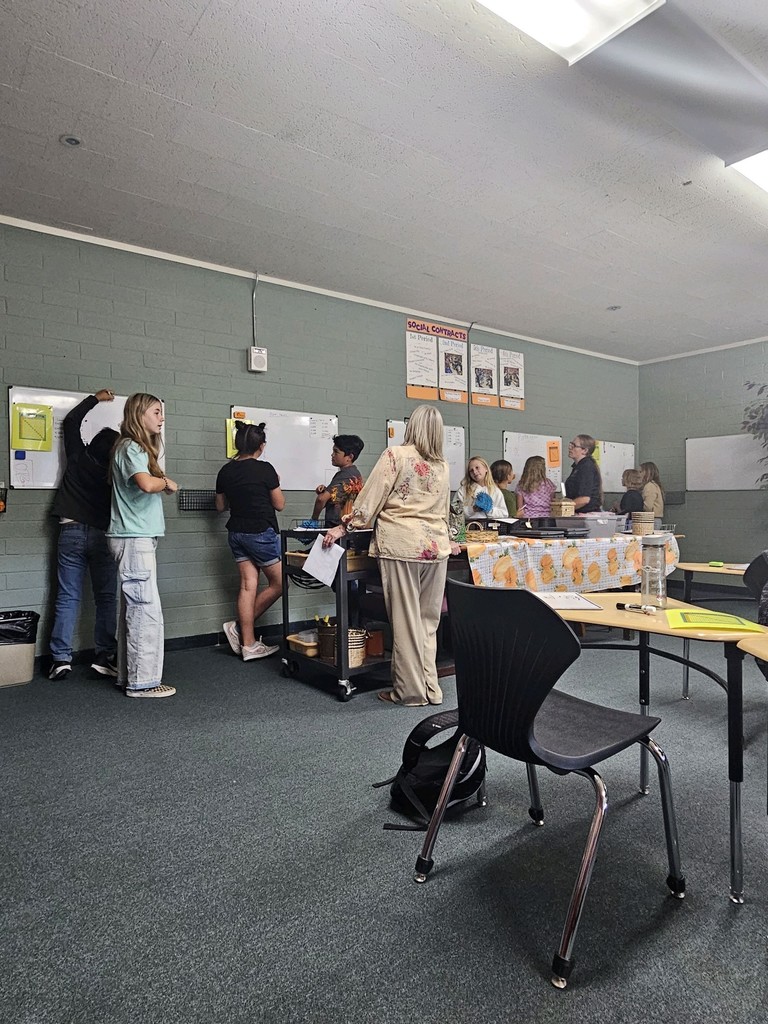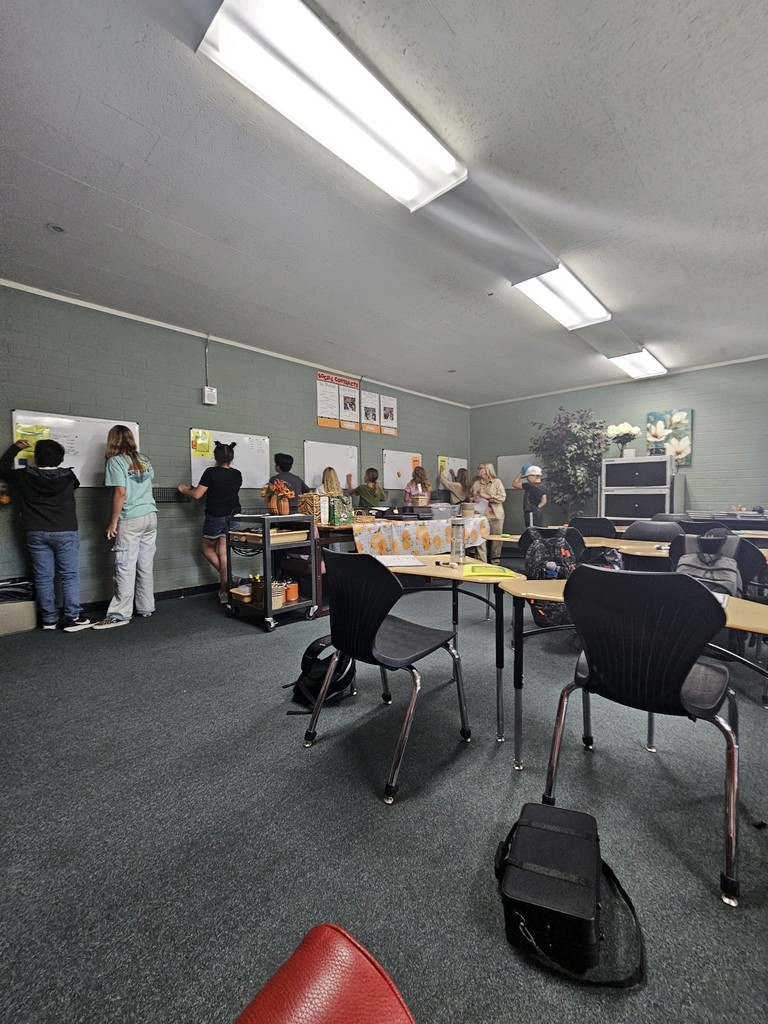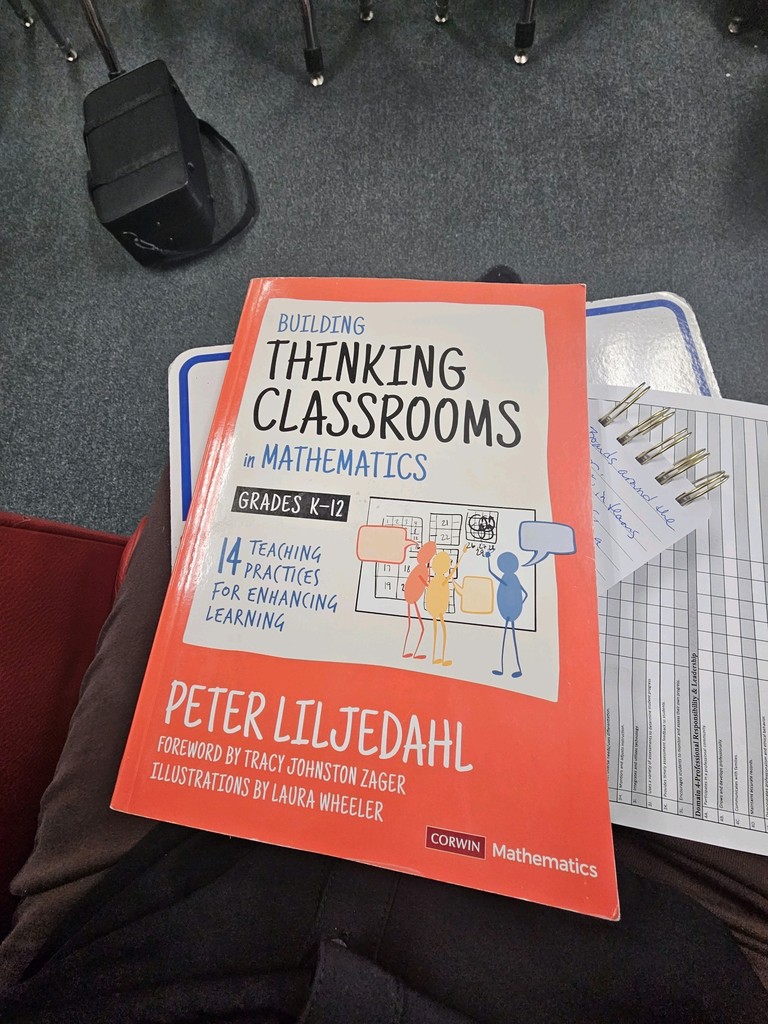 CHANGE, CHANGE, CHANGE!!! RVMS Softball on Wed the 27th has been CHANGED! 8TH Grade will play at 3 and 7th Grade will play at 5. Go Elks!!!!

RVMS SPORTS Tuesday September 26 SB vs SJ Home 2:00 & 4:00 Wednesday, September 27 SB vs CD Home 2:00 & 4:00 FB vs CD Home 4:00 Let's go, Elks!

Congratulations to our RVMS Perfect Attendance Winners of the Week! RVHS donated 5 Student Tickets to the Home Football Game on 9/22: Congrats to Zaarik Morris, Julia Burrell, Mila Hartley, Royce Miller and Lindy Miller. Way to go! Lisa Muth RVMS

RVMS Homecoming Week!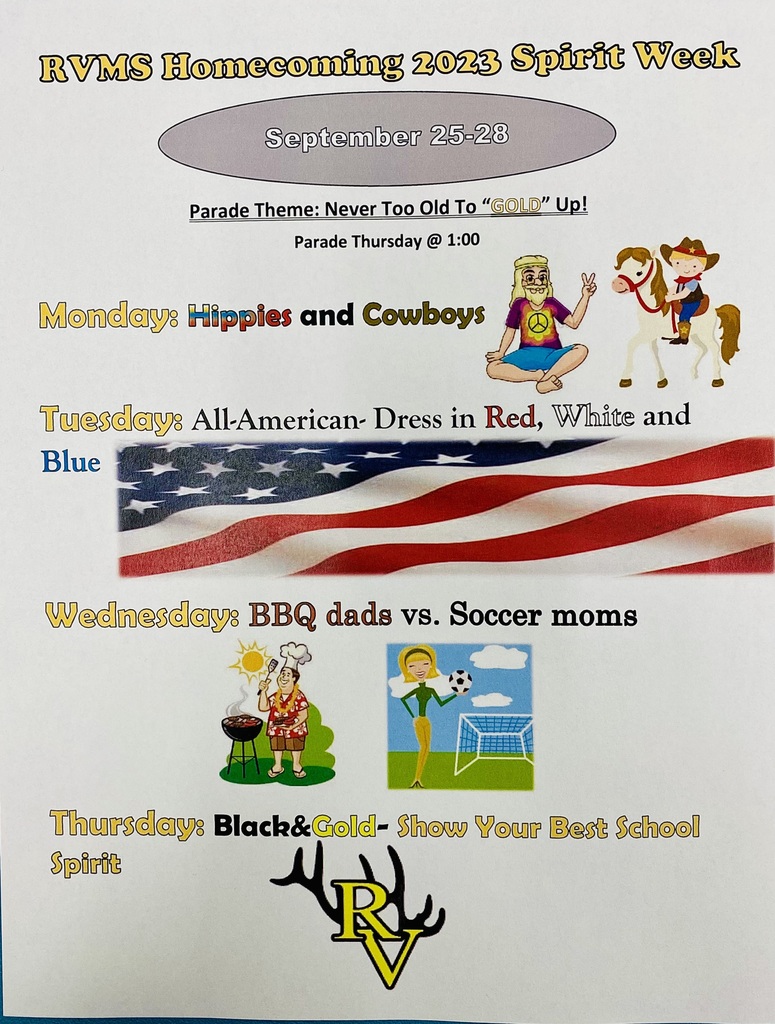 RVMS would like to congratulate our Elk tag winners for the last week: Analia Morales, Jayda Isaacs, Ysidro Castro, Ashlyn Haws, Julia Burrell, Bernadette Dorame, Daniel Tapia, Symber Holliday, Bianca Garcia, Brisa Gonzalez, Erick Hernandez-Herrera, Adam Brown and Angela Enriquez. Keep doing great things! Lisa Muth, Principal Round Valley Middle School

RVHS Physics Class: Our physics kids built a giant pendulum and tested its motion. They are attempting to develop a mathematical model to predict the performance of a simple pendulum. Great job!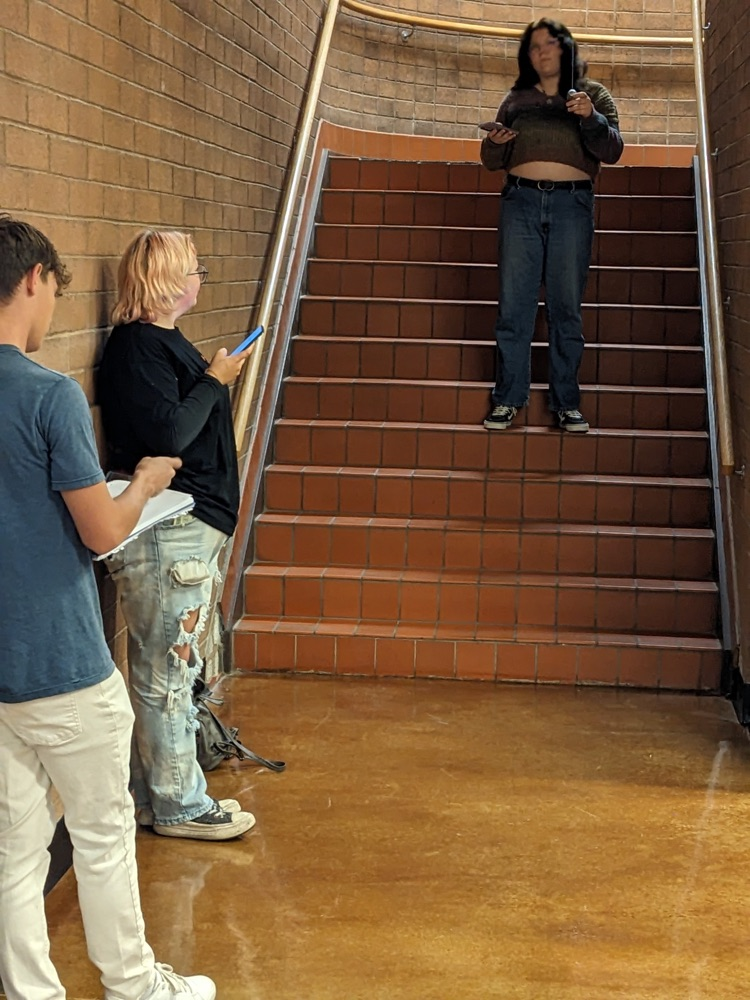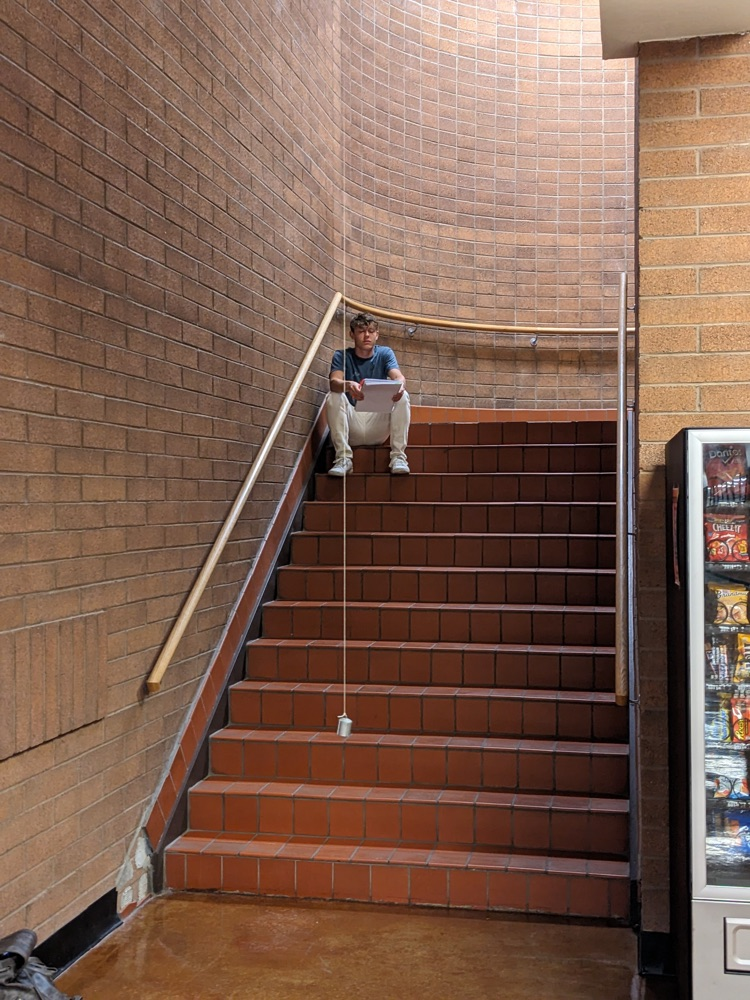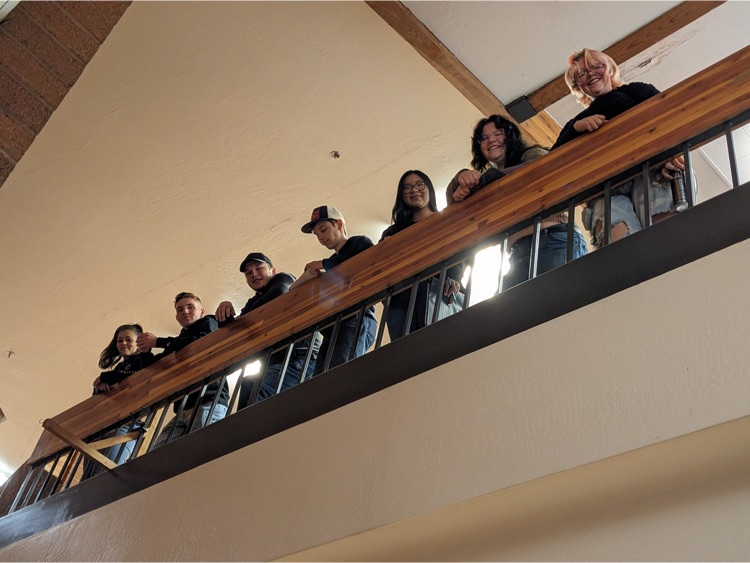 Reading Under the Stars was a success! Thank you to everyone who joined us, and thank you to our amazing teachers!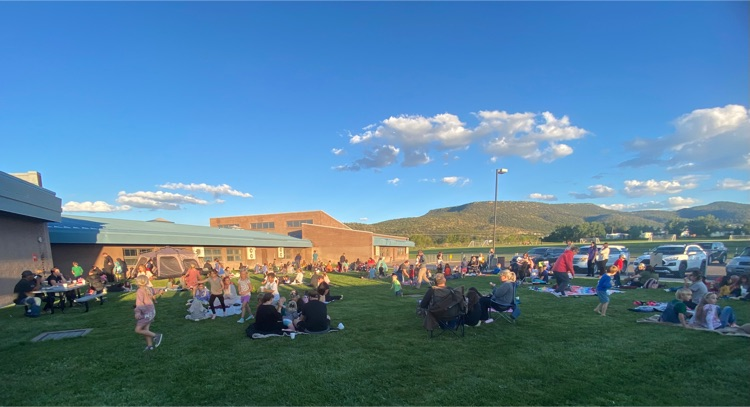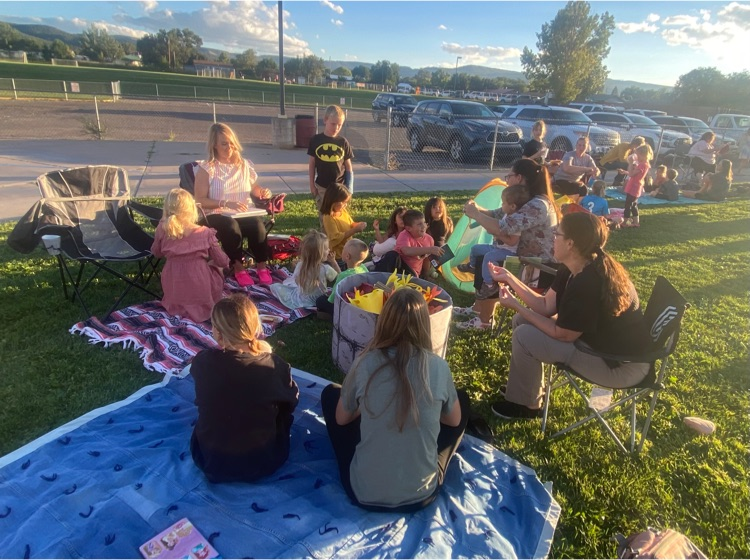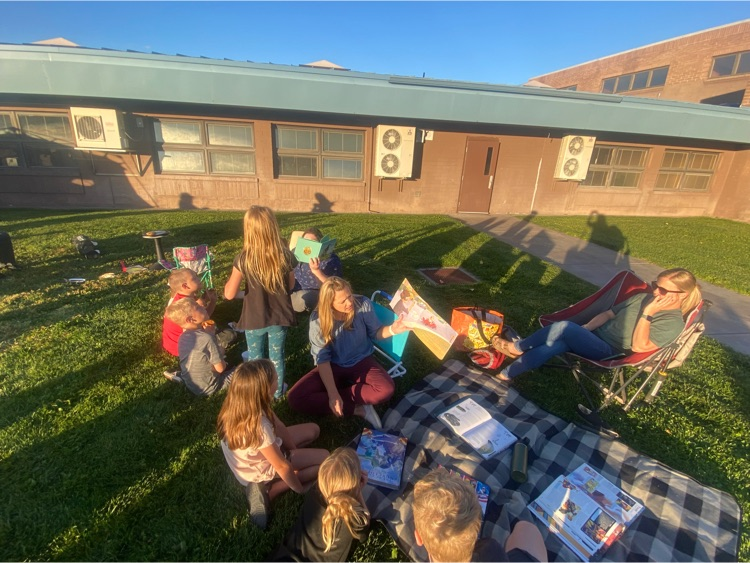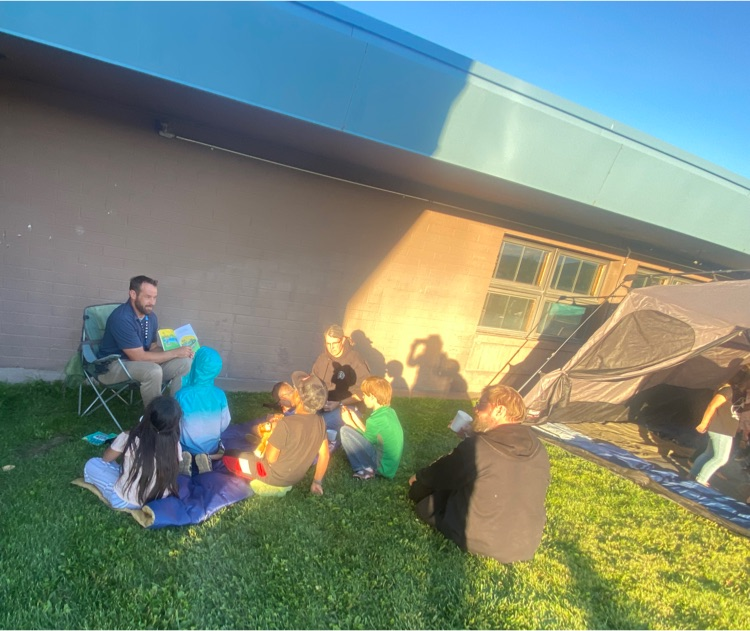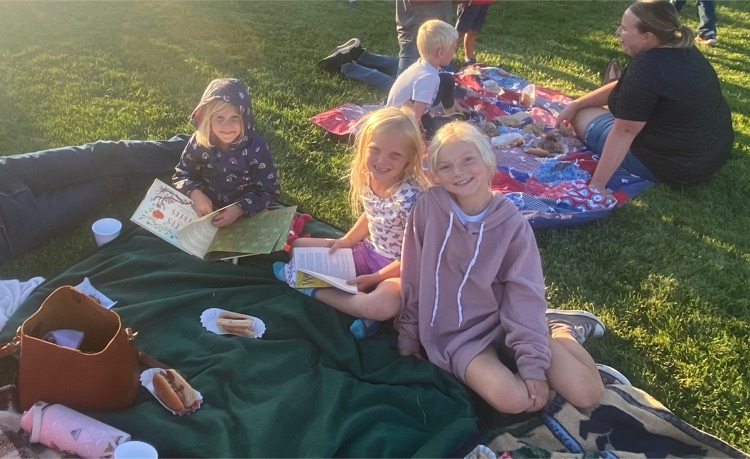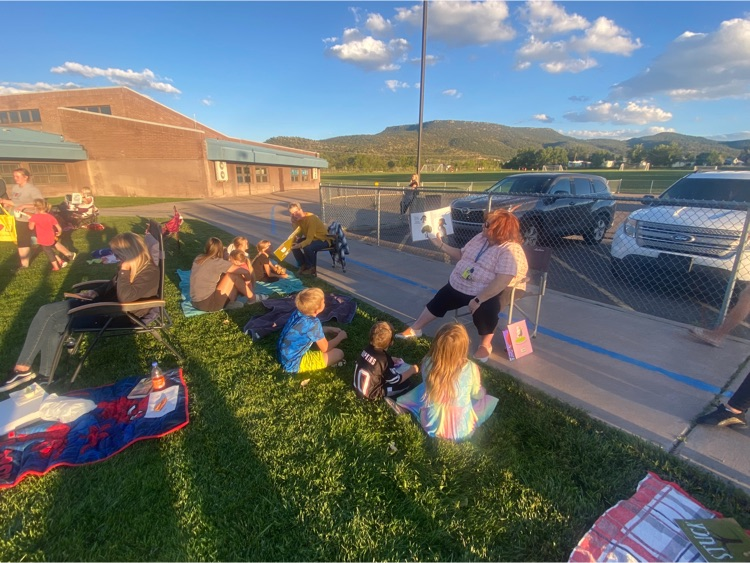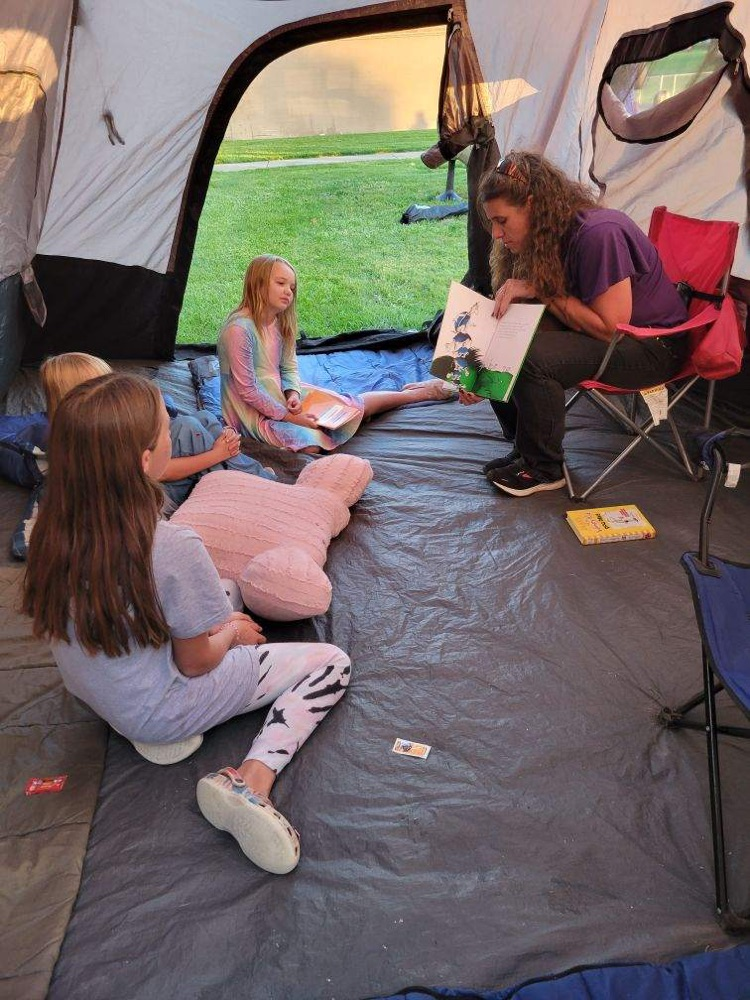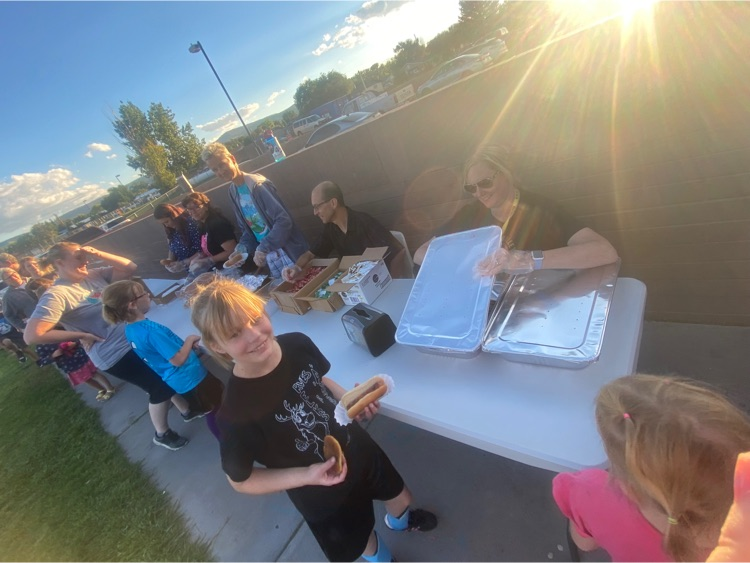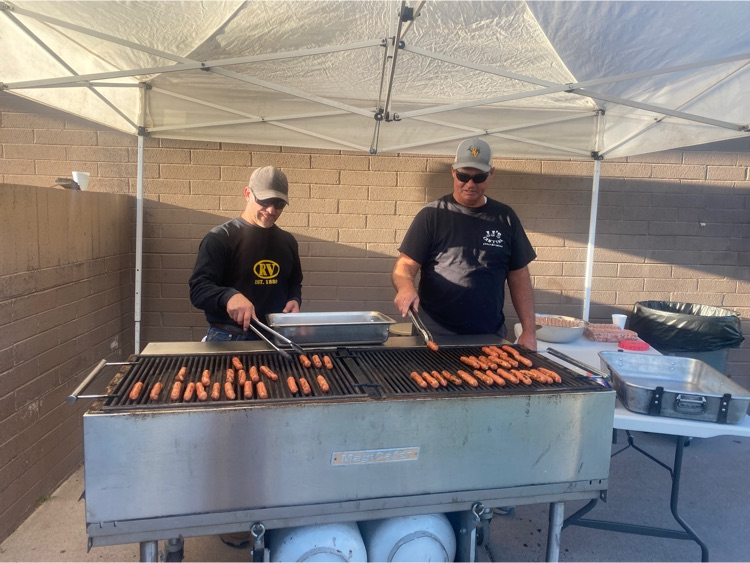 Fourth Grade does a unit of how we use our senses to learn about the world around us. Part of that unit is about service dogs. We had Sgt. Lopez, Officer White and Officer Piper bring their dogs to do a demonstration for us. "Blue" uses his sense of smell to find electronics like cell phones. "Tip" is a search dog and she used her sense of smell to find Officer Piper who was hiding on the playground. Thank you to Officer White, Sgt Lopez , Officer Piper, and their service dogs Tip and Blue for providing our students with this fun experience! Thank you 4th Grade teachers!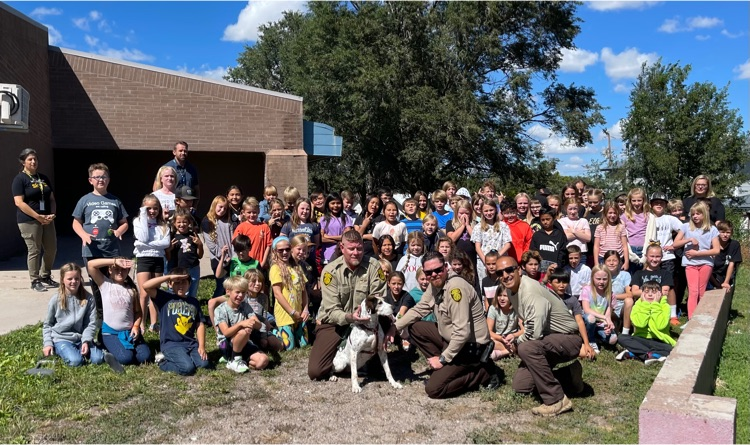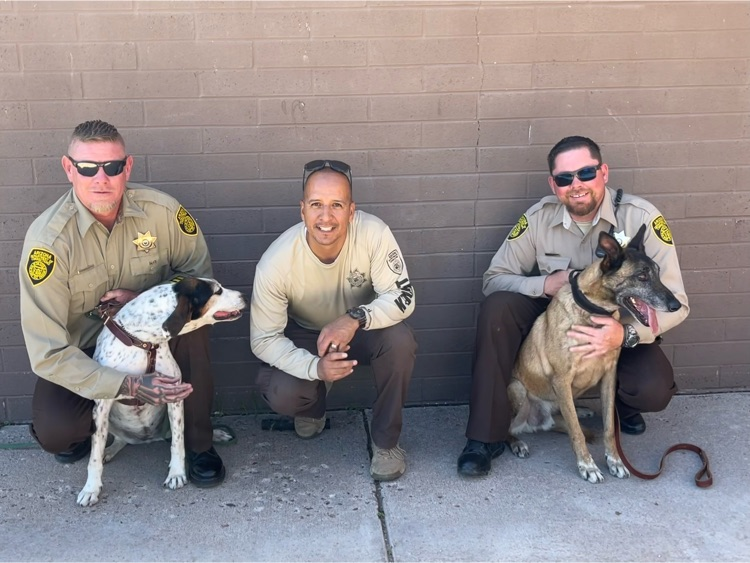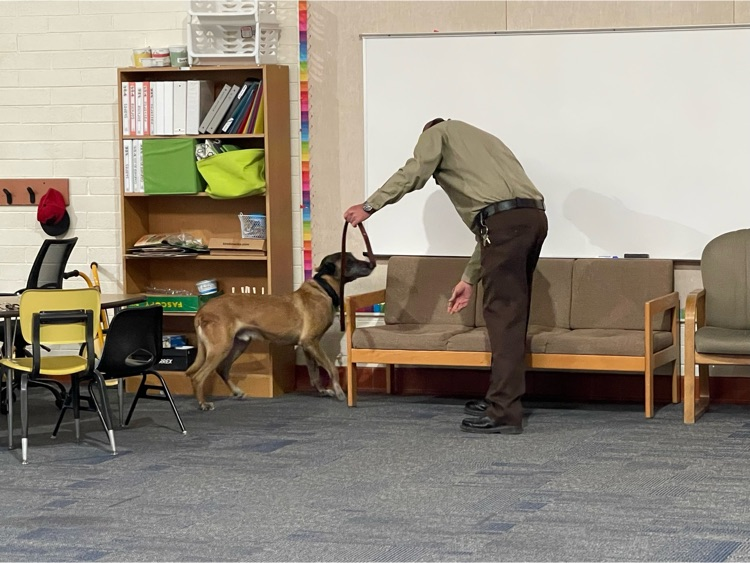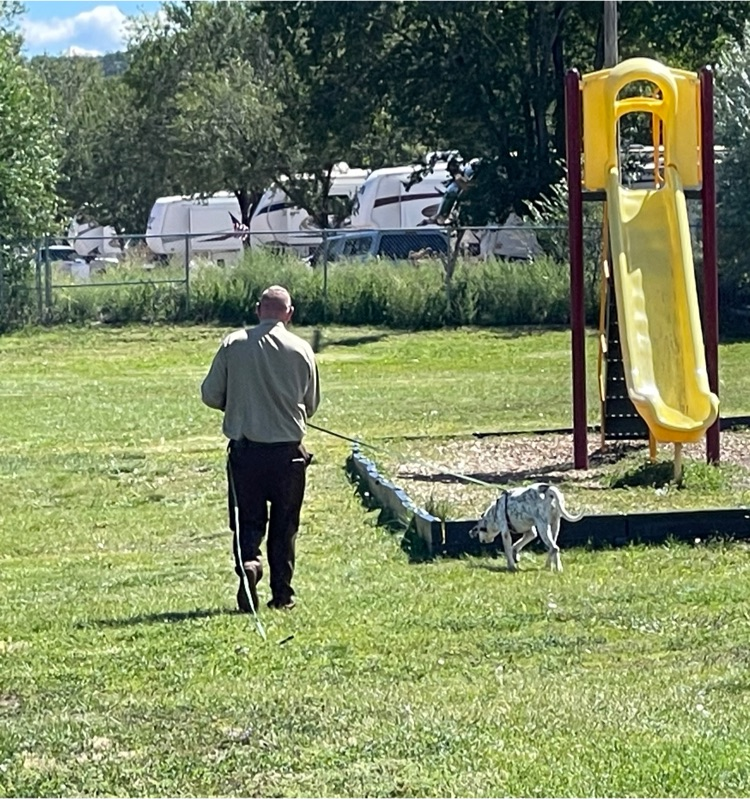 RVHS Choir Concert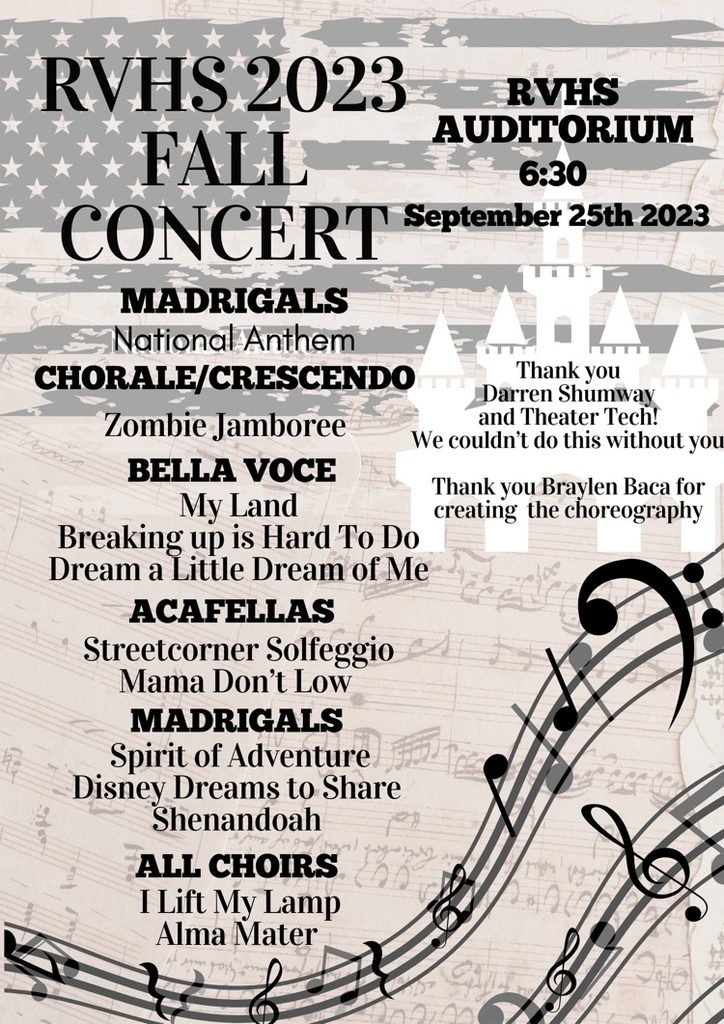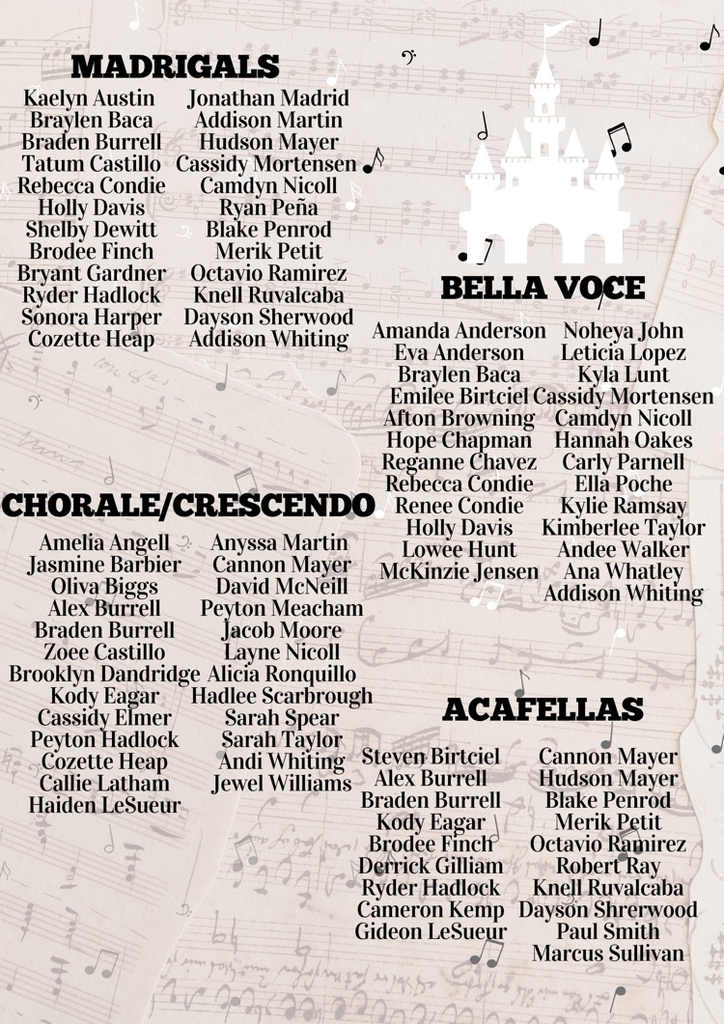 RVMS Wrestling and 7/8 Volleyball tryouts begin on Tuesday, October 10th. Sports packets will be due before that date for students who did not participate in Football or Softball. Sports packets are available in the RVMS office. Lisa Muth Principal Round Valley Middle School

RVMS FBLA has a trip in October coming up. If students would like to participate, they will need to have their paperwork and their $20 dues paid by Tuesday, September 19. Lisa Muth Principal Round Valley Middle School 928-333-6700 extension 6701 Mobile # (928)245-3921